Main content starts here, tab to start navigating
Zou Zou's is now available for private events for 18-100 guests. Inquire with Denise at dbryant@qualitybranded.com or 212-838-2554.
Mural Room
Parlour Room
PRIVATE EVENTS ALSO OFFERED AT OUR SISTER RESTAURANTS
Quality Bistro - The Boulevard Room
The Boulevard Room is entered up a few steps from the main dining area. Expansive, floor-to-ceiling windows flood the space with natural light. In addition, the room features interior windows that can be opened to enjoy the restaurant's energy from the dining room below or closed for presentations or a more secluded event.
Take a Tour (Boulevard and Avenue Rooms Combined)
Capacity: Up to 40 guests seated, 50 guest reception
Quality Bistro - The Avenue Room
The Avenue Room features custom-designed brass lighting fixtures and antique mirrors to create an inviting space for dinners and receptions. In addition, there is a beautiful reclaimed marble fireplace with an eye-catching art feature above.
Take a Tour (Boulevard and Avenue Rooms Combined)
Capacity: Up to 40 guests seated, 50 guest reception
Quality Italian - 57 Room
With sliding doors to adjacent spaces, this 40‑seat dining room is outfitted in reclaimed Italian newsprint dyed a rich burgundy for a warm, intimate dining experience. Antique placards sourced from butchers' guilds throughout Italy highlight a leather installation on the dining room's main wall. Another focal point is the iconic 57 window through which guests can overlook bustling 57th Street.
Capacity: Up to 32 guests seated, 40 guest reception
Quality Italian - Trophy Room
Embossed leather walls flank a faux fireplace in this 60. Seat corner dining room with two walls of windows. With the charm and rustic feel of a lodge, this dining room can be adjoined to the 57 Room for more event options. This room can be accessed through our working butler's pantry, offering a private entry for your guests.
Capacity: 64 guests seated or 75 person reception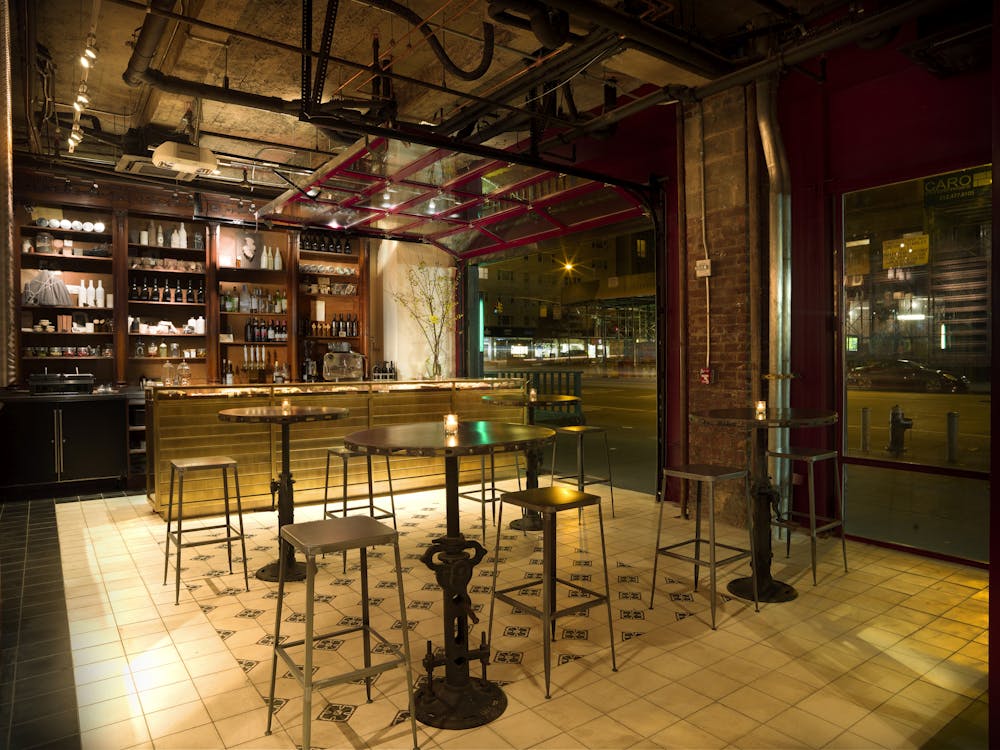 Quality Italian - The Standing Room
The Standing Room at Quality Italian is a semi-private event space on the first floor, featuring a dedicated full bar, antique apothecary shelves with curio, and a fully retractable door that can be opened for an al fresco-style event. Please note this room is not soundproof.
Capacity: 30 guest reception
Catering
Quality Meats NYC is now offering family‑style catering for events in your home or office, featuring our signature items. For events of 8‑20 people, our catering brings the best of Quality Meats to you and your guests.